I apologize for my lengthy absence. Unfortunately, real life got in the way during the latter half of 2019. Here's to 2020 being a great year for this blog, and thank you for your patience and continued support.
WARNING: This contains spoilers from series two of Fleabag.
About two weeks ago, I finished watching the (rightfully) critically acclaimed British comedy Fleabag and have been unable to leave the incredible world woven into the series since. For those who have not yet delved in (and if you haven't, stop here and go check it out on Amazon Prime; you will not regret it), the series follows the titular character (created, written, and portrayed by Phoebe Waller Bridge), a brazen thirty-something, through the unfiltered struggles of modern life and love in London. It is bookended by Fleabag offering the audience commentary inaudible to those around her, often words one might think but would likely never have the courage to say. Fleabag is a modern, bold character, unabashed and sexually confident like few before her. Like many of us, she copes with family dysfunction, challenges at work, and the complications of modern dating.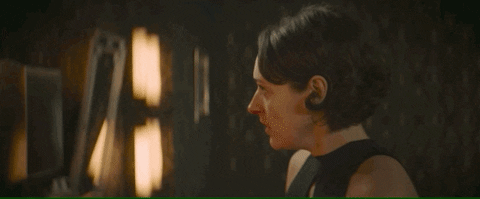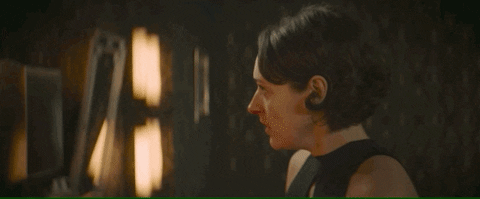 Fleabag's love life is a mess, and the first series is a collection of several ill-fated hookups and relationships, both in real time and in flashbacks. As the series progresses, the reasons for her misplaced vices crack through the surface and split open this already shattered character, revealing the insurmountable damage due to the traumatic death of a friend and extraordinary family dysfunction. By the conclusion of series one, the audience is left with a vulnerable character, the relationships in her life strained and nearly non-existent. She is forced to face the repercussions of past actions and begin the journey of living with pain and loss all the while moving on and trying to be a better person.
Enter the second series, beginning just over a year later, which finds Fleabag evolved, no longer using sex to cope and in the midst of the healing process, likely to be a lifelong one given the indelible mark of the past. And, as does happen in life, just when things appear to be on the upswing and in the direction you've been planning, the powers that be pitch a curve ball. Enter The Priest.
The audience meets The Priest (the brilliant Andrew Scott) at an engagement dinner for Fleabag's father and godmother, at whose wedding he plans to officiate. He dons street clothes, shamelessly sips from a glass of wine, swears, and even bums a cigarette off Fleabag. The evening passes with multiple stolen glances from both parties, several glasses of wine, and an accidental black eye. Despite the seemingly rocky evening, their final interaction of the episode shows The Priest handing her a folded napkin with his phone number along with the gentle, "If you ever need someone to talk to…I'll be there…I'm always there." This takes Fleabag by surprise, leaving the audience wondering just where this relationship might lead, both for our heroine and the off-limits man she's taken a fancy to.
What transpires over the next five episodes makes for some of the most romantic, sexy, heart-wrenching television in recent memory. Fleabag attends Catholic mass, sips canned G & T in the Priest's office, joins him at a Quaker meeting, engages in a simultaneously gutting and erotic confession (you'll never hear the word "kneel" the same way), a multitude of cheeky power play references, and a sensual consummation of the inevitable. Fleabag and the Priest prove a romantic pairing unlike any other, their banter playful and pure oddly coupled with a deliciously naughty undercurrent. Though sexual tension constantly bubbles beneath the surface, their interactions are genuine, and what began for Fleabag as a seemingly physical attraction grows quickly into a mutual affection and ultimately, love. Heartbreakingly, however, at the conclusion of the series finale, The Priest makes a tear-jerking decision, choosing God over her despite the overwhelming feelings he has. Both of them have tears in their eyes as they part, and though it may have been doomed from the start, the audience knows that the brief, deep love affair they shared will remain with each of them for the rest of their lives.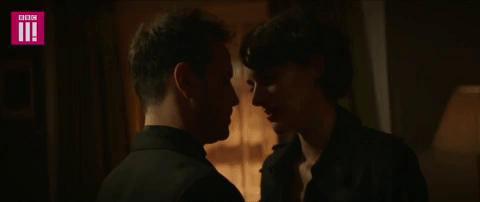 Andrew Scott's charming, sexy performance as The Priest erupted across social media like a tidal wave. Countless articles were written, videos were created, and a spike of over 150% in Pornhub searches for religious porn occurred, creating one of the biggest television phenomenons of 2019. Much of the attention objectified the character (now known on the internet as "Hot Priest") and subsequently Scott, often oversimplifying The Priest's role in Fleabag's ongoing character growth instead to a sexy sidepiece. Phoebe Waller Bridge, creator/writer/star of the series, beautifully summed up the appeal of The Priest in her Saturday Night Live monologue last year (click here to watch the full clip): "…Andrew and I were trying to figure out what it was about him that was driving women so mental, and we boiled it down and realized it was because he was doing this one thing: listening…really, really listening…" This observation hones in at last on the true appeal of The Priest, not only that he's physically attractive but that, like many great heroes in romantic comedy, he exemplifies the qualities many of us seek in a partner: loyal, funny, kind, and a good listener. His attractiveness certainly does not hurt his appeal, but ultimately, the endurance of his character lies in those core attributes.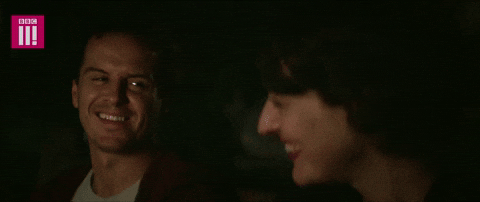 The Priest's indelible traits are most evident in one of the series' pivotal scenes, where Fleabag looks off camera mid-conversation to offer the audience one of her commentaries. "We'll last a week," she says in reference to the conversation they've had, in which they've agreed to be just friends. The Priest furrows his brow, peeking over at her, perplexed. He asks, "What was that…where did you just go?" Fleabag denies anything odd, only offering the audience a look of confusion when he glances away, likely as taken aback as we are that he's been the only person in the entire series to truly notice her. This makes the ending of their romance all the more devastating, for the audience can only hope that Fleabag will perhaps meet someone else who could see her for who she truly is, or at the very least remind her that she is not all alone in this world, and that there is someone who knows the real her.
The plot itself is not entirely what makes the Fleabag/Priest love story so poignant; that lies in the honesty of the characterization, attributed to the incredible writing of Phoebe Waller Bridge and stellar performances of Waller Bridge and Andrew Scott. Waller Bridge invokes true heart and soul into Fleabag, reminding us that we are her and she is us. All of us make mistakes that we struggle to live with. All of us use unhealthy coping strategies at times. All of us fall in love with people when it's destined to fail. To put it simply, we are all human, we are all imperfect. Scott's magnetic Priest is an extension of that, a man who relies a bit too heavily on alcohol, who defies many preconceptions about what a member of the clergy is, a man in love who's forced to make an impossible decision between two passions. He's human, not the infallible, asexual being we are often led to believe priests are. It might seem a simple observation from a show so revolutionary, but the simplicity is what makes the performances and the show itself stand out.
In a world obsessed with appearances, Fleabag presents us with characters who are flawed and vulnerable, damaged souls simply trying to find their way in a world that only grows more complex by the day. The series is unafraid of taboos surrounding love and sex, instead embracing them head-on, reminding us that they cannot simply be compartmentalized. It is a love story for a modern world, fraught with complications, reminding us of the sad adage that sometimes, the love of your life is not the person you end up with, though the passion never fades. Not all love stories have happy endings, but the impression that person makes on your life for that moment in time is remarkable, even if simply for the fact that you knew what it felt to be loved that way, even just once.
Thanks for reading, and sound off below on your favorite Fleabag/Priest moments!